Onboard the best talent,
faster
Find and select the right resources
Neugo maps to your online recruitment workflows, allowing you to automate job campaigns and one-way interviews, filtering applications and using CV parsing to help you find and select the right talent faster.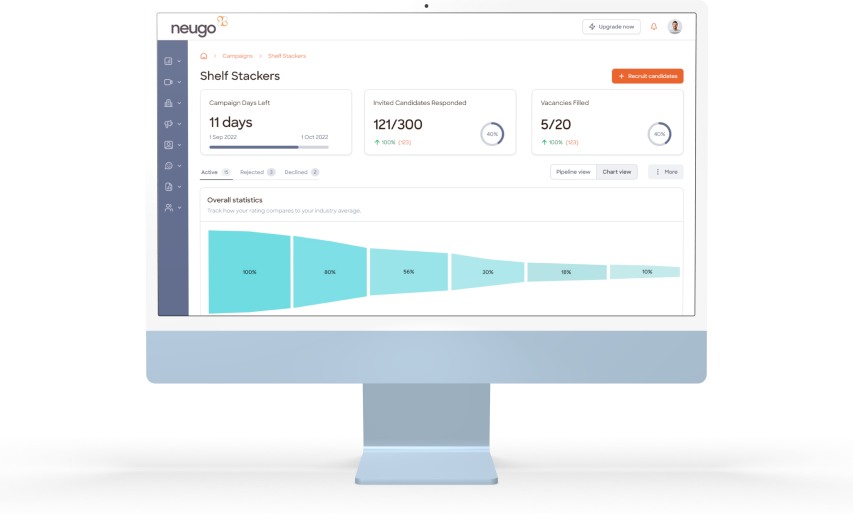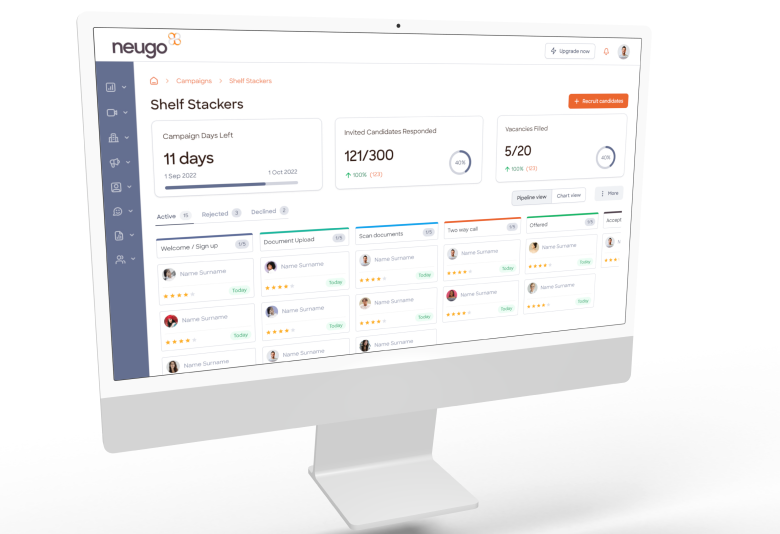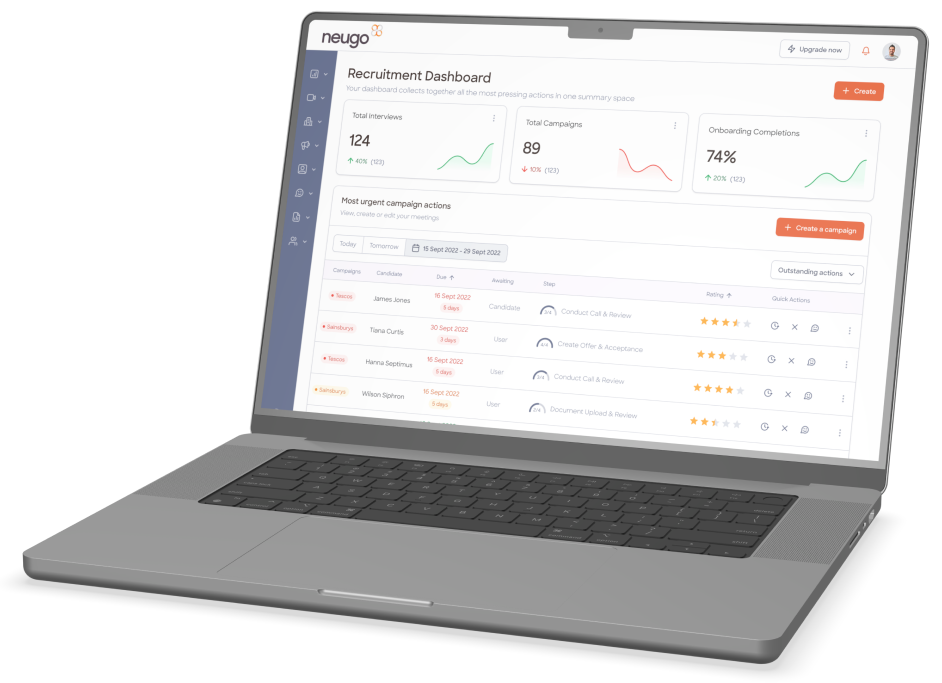 We'll send you a nice letter once per month
No spam. Just the latest releases and tips, interesting articles about remote collaboration and the future of work.
'King's Commercial have been working closely with Flabba [Neugo] for a number of years. We use their recruitment management and online video recruitment platform and it has reformed our recruitment processes and standards.
We've had the opportunity of introducing Flabba [Neugo] to our clients for their in-house services, including recruitment and document management.
Since using the video recruitment platform in particular, Flabba [Neugo] has contributed to reducing our time to hire . This has positively impacted our number of nurses placed per year.'
Althea Bowen - Head of Nursing Recruitment
Our capabilities
Next-level online recruitment
Contact us
We'd love to hear from you
Our friendly team is always here to chat.