Our story
As alumni of large corporates including Microsoft, Colin noticed a pattern that streamlined recruitment processes were pivotal to securing the best talent. The adoption of online meetings including one-way interviews allowed for costs and time to be saved and opened up the possibility of automation.
After helping the NHS to considerably improve how they recruit nurses from across the UK and abroad through optimising HR processes in the online interview process, it became clear that mapping these online meetings to structured workflows does benefit other businesses, across all industry verticals.
Covid-19 created a rapid transformation in our way-of-working and barriers to remote working drove greater adoption of collaboration tools. Today, in a post-pandemic era the benefits of remote, flexible working are clear and the demand for remote working tools is greater than ever before.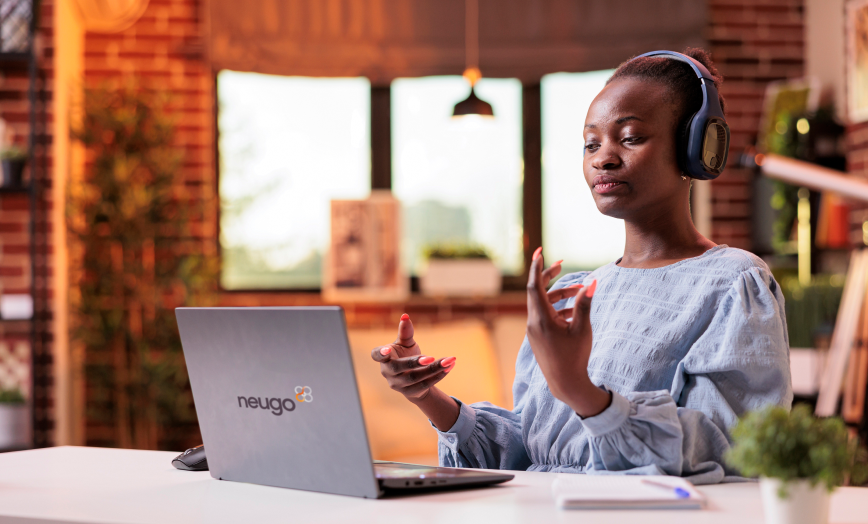 Our history
2016

Flabba opens its doors. Helping the Kings College NHS to recruit new medical professionals.

2018

Home Office engaged Flabba to build and support with online visa application platform used in over 70 countries.

2020

The pandemic drove millions of businesses online and the need for smarter remote working collaboration tools exploded.

2022

Flabba redesigns the platform to help businesses from all verticals and relaunches it's product range as Neugo - the next level in remote working.
Our platform
The Neugo platform makes it easier for your company to remotely work together and connect with your clients, customers and patients — mapping your remote collaboration to real business workflows to give you back valuable time.
"We are all now realising the business and personal benefits of remote working and the impact on flexibility and productivity. The positive effect on wellness and the environment are only just being understood. It's time that remote-working tools evolved to make remote working work better and that is exactly what neugo is designed for, to give you the time back to focus on what is important to you and your business."
Founder and CEO of Neugo
Our Leadership Team
Contact us
We'd love to hear from you
Our friendly team is always here to chat.